50 Ways to Bleed Your Author by Marivi Blanco
I was a serial wallflower in high school.  I couldn't do any cool dance moves, stiffened up awkwardly while being led
through a swing sequence, lacked the va-va-voom silhouette to signal to teenage boys scanning the room that across the dim-lit dance floor sat an unattended girl, yearning to be taken for a whirl.
I've been feeling like that high school wallflower lately.
Over the last month my novel has been rejected by five of the dozen or so editors who'd received the manuscript.  All of them had nice things to say about it:  "tight plotting!" "energetic writing!" "fun to read," but – and here began the gracious backpedaling – "I just didn't connect to the narrative as much as I had hoped…"  or "I didn't totally fall in love with the novel…"  That part felt as though a once and future dance partner had strolled close enough to check out the hair, the make-up, the silhouette and smiled, before swerving toward a prettier girl.
Each time my agent forwarded these polite send-offs, I would staunch my bleeding ego by googling the editor.  In some perverse twist of logic, I believed that uncovering a professional or biographical detail would reveal a reasonable explanation as to why that person did not 'connect' with my story.
For instance, learning one editor was Korean-American led me to surmise Ahh, of course she couldn't relate.  There are hardly any Filipina mail order brides in Korea.  The one who suggested my plot was "melodramatic" must have favored more light-hearted themes, for the last novel she'd edited described a father-daughter romp through wine country in France.  And so on.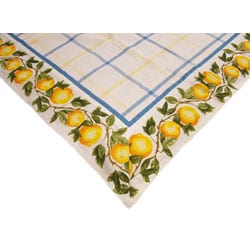 While waiting for better news, I also began surfing ebay.  In the month since the novel first went on submission I bid on and won an antique teapot, a lemon-printed vinyl tablecloth and various other vintage gewgaws. Yes, my credit burns at both ends, but the only way to feel better in the face of repeated rejection is to win something. Even if it's just a carved red
wooden parrot doorstop.
Then comes a time when even retail therapy backfires. Hours after the latest rejection arrived via email, I reached for a pasta fork and accidentally toppled the glass teapot.  It shattered on the kitchen counter and I quickly became distraught, weeping copious tears over what appeared to be an irreplaceable antique. (It wasn't.)
Was I crying over broken Corningware or the bloodied ego?  Probably both.  But after clearing the dinner dishes, I went right back on ebay and found a $5 replacement for the carafe.  Doing triage on sagging self-esteem may take more effort, but that, like my second novel, is a work in progress.
After authoring ten books for children, Marivi Soliven Blanco moved on to writing four more books for an adult audience including Suddenly Stateside, a collection of essays on the Filipino diaspora, and Spooky Mo, a collection of feminist horror stories. Her essays and short fiction have been widely anthologized in Philippine textbooks. While her day job as a telephonic interpreter offers constant inspiration for new stories, writing continues to be her primary vocation.