Everything comes to those who… by Marivi Blanco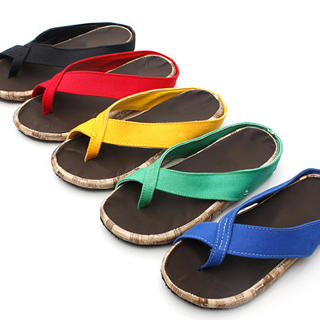 And so I waited for a publisher to accept my novel. Eight long weeks later, I had, through eBay, acquired sundry trappings of anxiety: a Provencal tablecloth. Green platform flipflops. An orange wok. And thanks to a family tradition of Type A neurotics, hypertension. I was well on my way to growing piles when my ship finally came in. 
Jill, a normally matter of fact literary agent, called early Monday morning, her voice uncharacteristically giddy. "I have good news for you," she sang. "Penguin is offering you a book deal. They want to publish your novel!" 
At that moment I suffered what can only be described as a "Miss America Moment," i.e. sudden tears, inappropriate giggling and general incoherence.
Jill waited for me to stop babbling then explained that a senior editor at Penguin, other decision makers and the publisher herself had read my manuscript. Everyone had loved my story and wanted to give it a home at New American Library, Penguin. Did I want to accept the offer? 
Was that a rhetorical question? 
Upon accepting, my first, absurd question was, Can I announce it on my Facebook page? Because everyone knows nothing is real until you see it on Facebook.  Jill asked me to wait until she closed the deal. I hung up and ran to tell my husband, hanging on to him to keep from falling down. Joy had given me vertigo. 
Meantime I had to wait a couple days longer, while keeping the best secret I'd ever been given. I googled NAL Penguin. Just reading through their author list gave me nosebleed: Faulkner, Wharton, Proust, Nabokov… Nietzsche? I fantasized about my novel rubbing book spines with theirs. Two days later, Jill returned with the confirmed deal: Penguin wanted all World English rights. This meant a second agent (because now suddenly I have two) could sell foreign subsidiary rights for translated editions in other countries.
Things began to feel surreal: like those first heady days after a positive pregnancy test, when you know momentous things are going on in your depths, but on the surface you still look like the same old person. I realized this was because so far everything had happened on-line: I'd never met my literary agent in person, never spoken with the editor at Penguin.
That changed when I went to Vegas. 
Tornadoes in Alabama had delayed my flight by several hours and I was struggling with a lousy internet connection at Lindbergh Airport when the Penguin editor called from New York. As the intercom announced more flight delays, Sandra and I discussed possible revisions, propitious release dates, a story arc for the next novel.  We hung up an hour later, with her promise to get back with a detailed list of suggested revisions.
Have fun in Vegas, she said in closing, I have a feeling you'll be lucky. But there really was no need to hit the slots that weekend. I'd already hit the jackpot.
After authoring ten books for children, Marivi Soliven Blanco moved on to writing four more books for an adult audience including Suddenly Stateside, a collection of essays on the Filipino diaspora, and Spooky Mo, a collection of feminist horror stories. Her essays and short fiction have been widely anthologized in Philippine textbooks. While her day job as a telephonic interpreter offers constant inspiration for new stories, writing continues to be her primary vocation.